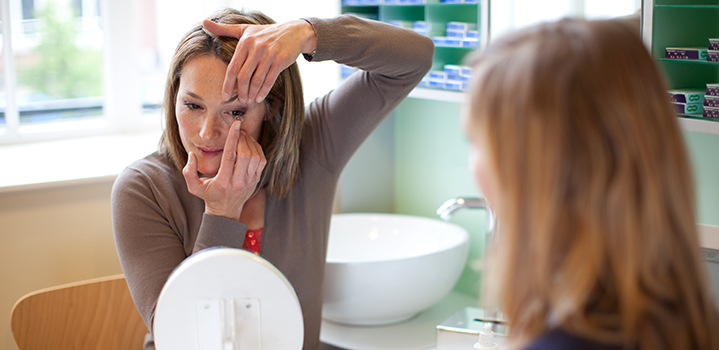 99% of contact lens users risk infections through unhygienic practices
A CDC study of contact lens wearers found that 99% of users surveyed had worn, washed or stored their lenses in unhygienic ways and Specsavers Opticas believes this is also the case for contact lens wearers in Spain. They have issued a warning that it is essential to care for contact lenses properly in order to avoid keratitis, a nasty condition which inflames the cornea and can lead to symptoms such as sore, red itchy eyes, blurred or reduced vision and difficulty opening the eyes.
In order to help contact lens wearers stay healthy, Amirk Sappal from Specsavers Opticas in Fuengirola has shared the following advice.
"Contact lenses bring great benefits and are easy to use. Following simple hygiene and care guidelines will keep your eyes healthy and mean that your vision remains clear and the lenses stay comfortable. Your optician will explain how to look after your contacts when you first get them, but here are some simple rules to follow:
Always wash, rinse and dry your hands thoroughly before removing your contact lenses
Only use them for the recommended time
Never rinse your contact lenses in tap water – you risk getting a severe eye infection
Don't transfer contact lens solution into smaller travel size bottles as it may no longer be sterile
Never wet your contact lenses with saliva – it's not sterile and could cause an eye infection
Never wear your contact lenses in the shower or when swimming (unless you use water-tight goggles)
If you're concerned about caring for your lenses properly, try daily disposable lenses which are fresh every day. They are the most hygienic choice and you don't have to worry about keeping them clean."
Specsavers Opticas offer contact lens health checks, lifestyle advice and also a free trial so you can make sure that the lenses suit you before you buy. For more information visit www.specsavers.es