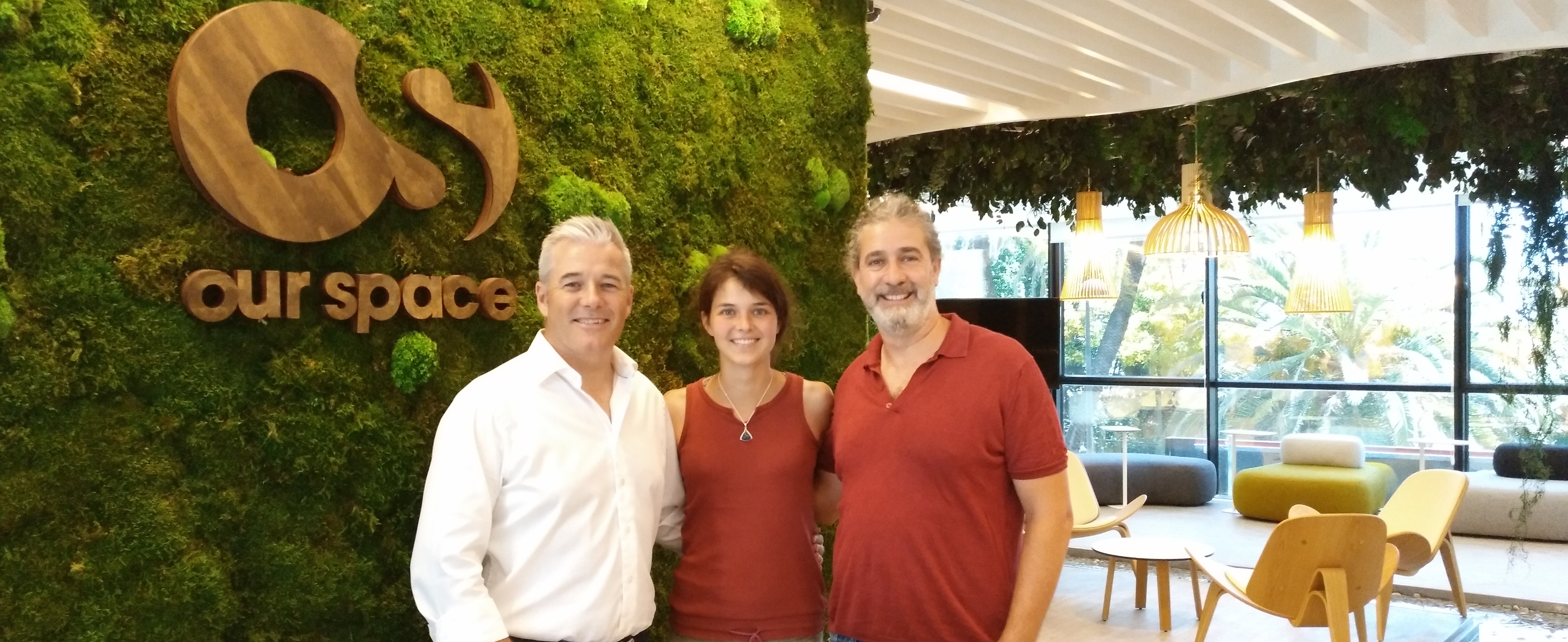 The Arboretum Foundation and Our Space
Shaw Marketing Services are committed to supporting charities and have been offering free PR to the environmental charity the Arboretum Foundation for the last five years. Just before Our Space opened in Marbella this February, Arboretum put out a plea for a new office and the Our Space team were able to help! As part of their Corporate Social Responsibility they committed to giving Arboretum a year's worth of office space in the coworking area and this has been really helping the charity grow.
Yesterday, on day 3 of my hotdesking week, I took the opportunity to meet with Alejandro Orioli, Founder of Arboretum and discuss the collaboration and also their summer fair which is coming up this weekend. They are really happy working out of Our Space and said it is just perfect for them and all their supporters and sponsors are very impressed.
We discussed how we could get the sustainability message out to the business community and Alejandro and Nataliia will be preparing weekly tips on how businesses can be more sustainable, as well as organising a talk on the link between sustainability and business and how respecting the environment can also boost your bottom line.
I was also able to catch Kevan Halliwell the CEO of Our Space, in for a flying visit from Dubai where the next coworking centre will be launched this summer. It was great to be able to introduce him to the Arboretum team and explain our plans for making Our Space more sustainable. We took the chance to get a photo of them to use in a press release about the collaboration, which was sent out to the local press to boost awareness of the charity and Our Space.
If you want to find out more about Arboretum, head down to their candlelit Summer Fair on Saturday from 8pm to Midnight. This will be an evening event full of art, culture and creativity lit by hundreds of candles. There will be an exhibition of poetry which celebrates nature, readings of short stories, live music from the Pequeña Orquestra Mediterranea, stalls selling artisan products, delicious food and activities for all the family. This magical event is free of charge, although donations are very welcome and attendees are asked to bring a book to donate.