Costa del Sol Media watch – Mi Marbella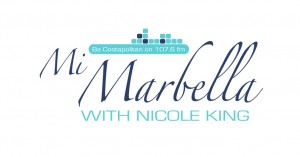 Marbella Town Hall's radio network RTV Marbella launched its first English language radio programme "Mi Marbella" back in June to share invaluable information on local laws, legalities, news and events for residents and tourists of all nationalities.
There are weekly interviews with Jose Luis Hernández, the Tourism Councillor and other local officials to help make the foreign residents feel they belong in Marbella, get more involved and make the most of what Marbella has to offer. There are also regular guests sharing event news, views, information and insight and our very own Georgina Shaw is a frequent guest as their residents "Business Mum on the Costa del Sol".
Presenter Nicole King is passionate about getting involved with the local community and helping foreign residents become integrated into this great city. There's always lots of fun, as well we more serious topics and the programme is now 5 days a week, from 3.30 o 5.30pm,  broadcasting on the official Marbella Town Hall radio frequency 107,6 fm and worldwide on www.rtvmabella.tv. Due to the great response, Nicole is now reading the news on on TV Marbella at 7pm on Thursdays in English!
As well as being a really interesting and enjoyable show to listen to, Mi Marbella offers businesses a really positive promotional platform and a link with the Town Hall. Nicole welcomes businesses with something to say to be part of the show for an interview, which is a great way to highlight a new initiative or event. They also have some really affordable advertising packages available for consistent promotion, starting from less than 150€ per month and she can help you to reach out to the Town Hall as well!
To discuss advertising or interviews email MiMarbellaRTVM@gmail.com
Facebook: www.facebook.com/MiMarbellawithNicole-King
Twitter @_NicoleKing_