Free eye tests at Specsavers Fuengirola 24/01-27-02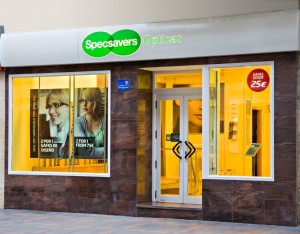 All us expats know the line "Should've gone to Specsavers" but few people I speak to realise there's one in Fuengirola! They offer the same great prices on glasses and contact lenses and have English speaking staff to help you. As if that wasn't a good enough reason to visit, they are offering free eye tests for all customers from tomorrow until the end of February to celebrate their 4th Anniversary.
They are also holding a little birthday event at the store on 27th January, where you can have a glass of cava, a slice of cake and enter into a prize draw to win a free pair of glasses.
So pop in the next time you're in Fuengirola, the store is on Avenida Ramon Y Cajal 6, near to the bus and train station. Alternatively, give them a call to arrange your free eye test 952 467 837. The store is open Monday to Friday 10.00-14.00 and 15.30-19.30 and Saturday from 10.00-14.00.
So now there's no excuse not to go to Specsavers. Visit www.specsavers.es for more information.