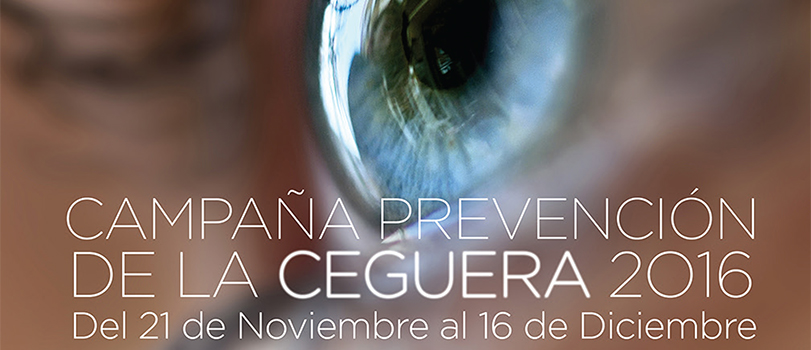 Guardamar Town Hall and local opticians fight blindness
The Guardamar Town Hall has launched a campaign to prevent blindness by bringing together several local opticians to offer free eye tests from the 21st of November to the 16th of December. They are inviting all local residents to visit their nearest optician during this period to take advantage of the free eye tests and make sure that eyes are healthy and that their vision is good.
One of the participating opticians Specsavers Opticas on Avenida Pais Valenciano is delighted to be part of this important campaign and hopes that everyone will make the time to get their eyes tested. "There are approximately 285 million people worldwide who live with impaired vision and blindness. Of these, 39 million people are blind and 246 million have moderate or severe visual impairment, yet 80% of visual impairment is avoidable through treatment and protective measures. This shows just how important it is to take steps to prevent avoidable blindness from conditions such as glaucoma, age related macular degeneration and diabetic retinopathy.", explains Francisco Manuel Jurado Alonso, Store Director of Specsavers Opticas in Guardamar. "All of these conditions and many others can be easily identified with a complete eye test and early diagnosis is crucial to effective treatment and avoiding permanent vision loss. If necessary, the optometrist will refer you directly for further medical examination with an Ophthalmologist or doctor. We hope that the residents of Guardamar will participate in the Town Hall's excellent programme to prevent blindness and go and get their eyes tested between 21st of November and the 16th of December – this is an important health check as well as simply because you think you may need glasses."
Specsavers Opticas Guardamar is located in Avda. País Valenciano 43-Bajo, Guardamar del Segura, Alicante, 03140. Call 965 083 273 to book an eye test or visit www.specsavers.es for more information.