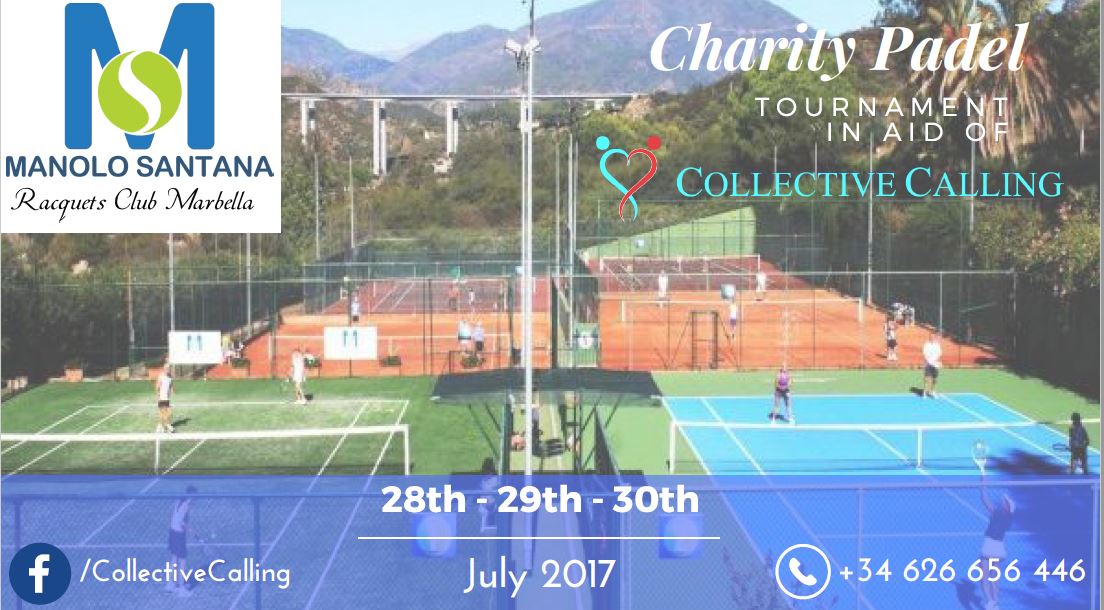 Sponsorship Opportunity – charity padel tournament in Marbella
From the 28th to the 30th of July there is a charity padel tournament taking place at Manolo Santana Racquets Club in Marbella, raising money for Collective Calling. The charity are looking for sponsors and corporate supporters for the event. Sponsorship of charity events is a great way to get promotion for your business, while contributing to an excellent cause.
There are a number of things that you can do to support the charity and market your business –
You can donate prizes for winners, runners up and the raffle
Advertising on the sponsored bar area – options to promote yourself here for just 75€
Sponsorship to get brand presence throughout the venue for just 300€
We met with the founders of this charity recently and were really impressed by their passion and drive to improve the lives of the thousands of refugees fleeing war and persecution.
About Collective Calling
Collective Calling is trying to alleviate the suffering of people in desperate need, driven by humanity, love and compassion. They battle the injustices that we see all around us by going on the ground at times of crisis.
"Our mission is to make meaningful contributions towards improving and uplifting the living standards of children with disabilities. With particular focus towards the deafdumb / severely physically disabled population residing in Nyarugusu Refugee Camp & supporting children with Albinism being cared for in Kigoma Albino Protection Centre in Tanzania, East Africa."
Sponsoring this padel tournament is a very low cost way to get some excellent exposure for your brand. It is an easy way for even a small company to get involved with Corporate Social Responsibility which is a way that companies can do good, while also promoting your company and bringing new clients into contact with you in a very positive way. If you are interested in supporting the charity in any way, please contact the team by emailing collectivecalling@gmail.com or calling 626 656 446.