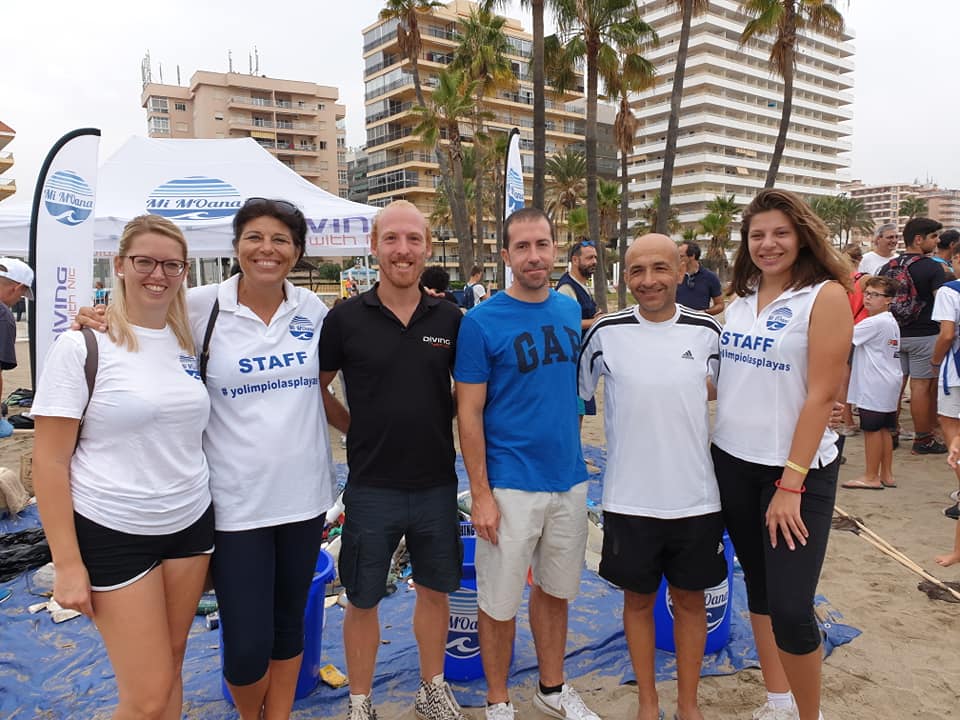 Specsavers Ópticas Fuengirola pledge to support Mi Moana
Environmental association Mi Moana has been created to protect the ocean. They have committed to organize one beach clean-up per month and go into schools throughout the Costa del Sol to educate the next generation and help them reduce their impact on their environment. Specsavers Ópticas in Fuengirola has agreed to sponsor Mi Moana for the year and attended their beach clean-up as part of International Coastal Clean-Up Day.

Store Director Amrik Sappal commented, "Specsavers Ópticas is committed to protecting the environment. We stopped using plastic bags in store last year and help our customers to recycle their old glasses and put them to good use by collecting unwanted glasses for the Lions Club across all our stores.

Now, we are lending our support to Mi Moana, as we have been impressed by the education programme and beach clean events which Natasha Wegloop and her team are undertaking. Our team was delighted to attend the first beach clean up together on the 21st of September with over 100 other people and we will be supporting future events and minimising our waste and environmental impact as much as possible in the store."

Mi Moana's next beach clean up is taking place on Saturday 19th of October at 11am in La Cala de Mijas, organised by Natasha and Nikky Wegloop and Diving with Nic. In collaboration with the Mijas Town Hall, Togi Data and Specsavers Ópticas Fuengirola, this is a great way to remove plastics from our environment and start making a positive difference to the world's plastic problems.

Find out more about Mi Moana by visiting www.mimoana.com. Visit www.specsavers.es to find your nearest Specsavers Ópticas store.