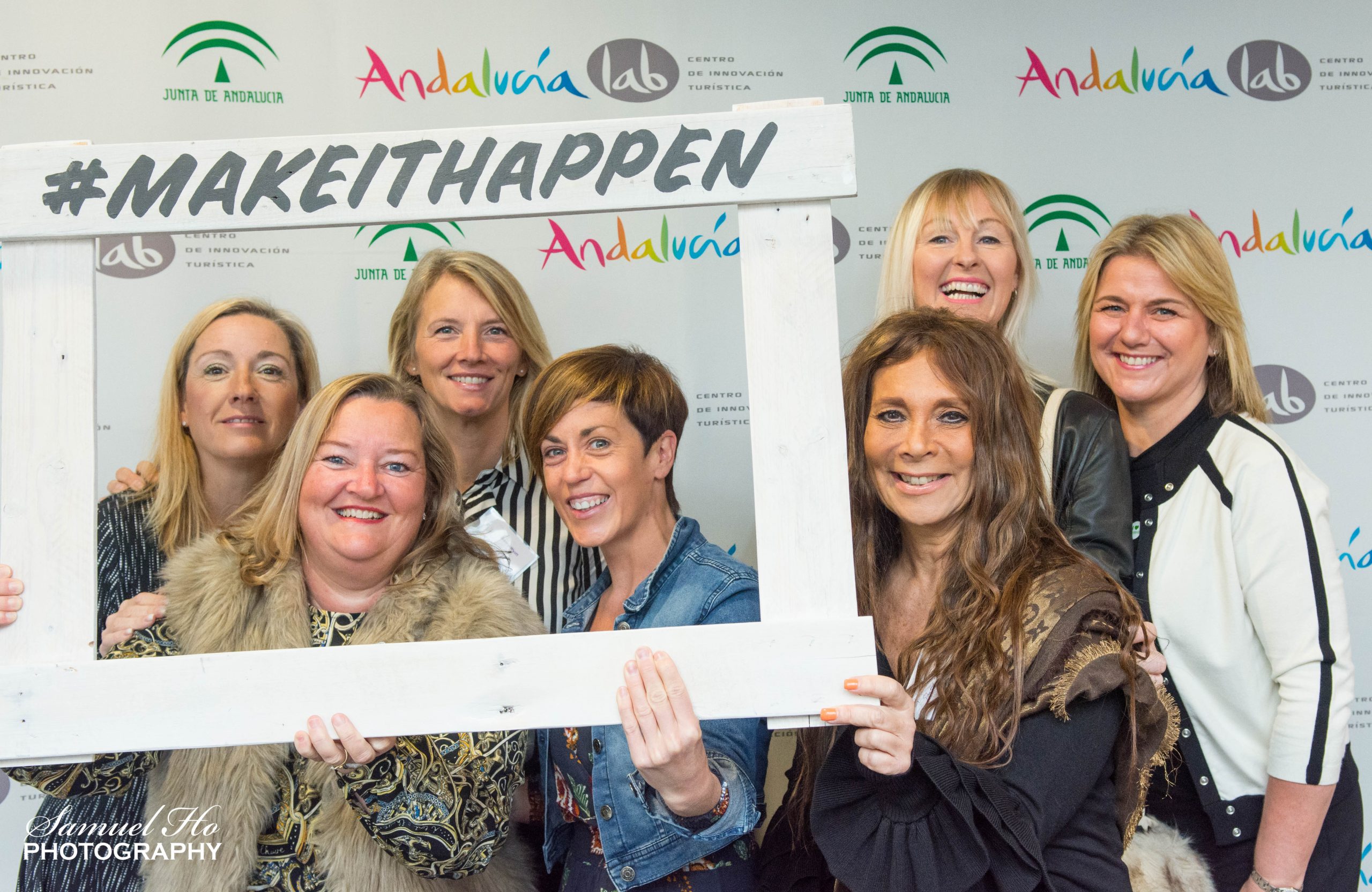 The Costa Women annual conference is back!
Georgina was due to speak in the Costa Women 2020 conference, when it got cancelled by the Town Hall at the 11th hour. Since then, Costa Women have had two years of virtual conferences and smaller business events such as their wonderful networking events and have been waiting for the right time to bring back their big conference. Finally, it's time and their Annual 'live' Conference – 'Make it happen by being You', is taking place on 12th May 2022 at Andalucia Lab in Marbella.
This is great news for businesswomen looking to make new contacts through networking and wanting to learn and develop skills which will benefit their business. These conferences are always really inspiring and positive. You leave with loads of business cards, tons of ideas to implement and motivation to keep on going! You don't need to be a member of Costa Women to join in.
The event will run from 9.30am to 4.00pm and include great speakers, networking and refreshments. This year's speaker line-up and topics are:
Adriana Caliri – Make it Happen by Being YOU – Free your Wings
Anke Herrmann – Taming the Tech Monster: A Roadmap to Building Your Business Online Without Overwhelm
Cally Gedge – How to get the best results out of your social media
Dale Darley – Creating An Impact With Your Words
Ewelina Czuczman – Get Video Marketing Working for You. Tips and tricks to build your brand through video
Sonia Ingriselli – The future of e-commence
Tracey Baxter – The power of customer and competitor research
Vivianne Quill – Women Entrepreneurs; skills and emotions to develop a great idea
The original Costa Woman herself, Ali Meehan, believes that it's time to celebrate the fact that our businesses are still in existence. "We know times have been hard for many companies and we've had to adapt and innovate to survive. Our business may look very different, but you made it happen by being you! We're so delighted to be able to celebrate with the inspiring business women from all around Spain during our conference and offer inspiring, motivating and interesting talks which will help them to survive and thrive in the years ahead."
Tickets cost 39.95€ for a single ticket, and 65€ for a Bring a Friend Buddy Ticket, including all refreshments between 09.30 and 16.00. Tickets can be booked via the website https://costawomen.com/conference-2022/ where more information can be found about this fabulous event.
And as a bonus, Andalucia Lab have also arranged a morning of free workshops for attendees of the Conference on 25th May: https://costawomen.com/workshops-25-may-2022/
costawomen.com is a free community for Women living in Spain or moving to Spain. Whether you're in business, or simply want to meet like-minded people, ask questions, share tips and enjoy great online and in person events, we'd definitely recommend joining Costa Women. Georgina and Shaw Marketing Services has really benefited from this organization over the years and we're sure you will to!