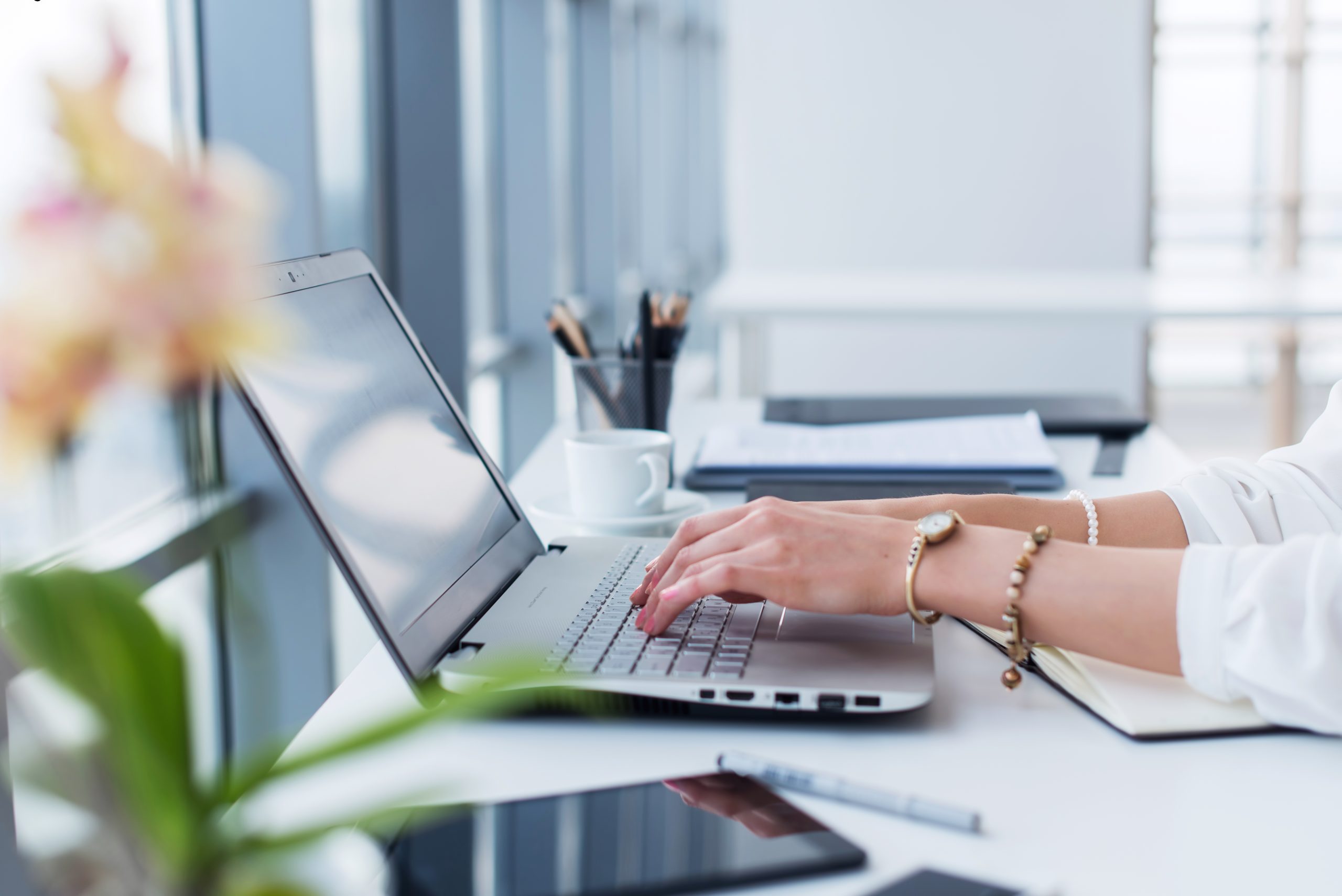 A Guide to Blogging for Business
Blogging is a great way to increase the amount of content on your website and give more opportunities to integrate your keywords and improve your ranking in the search engines. Having a blog is also a great way to generate more clickable social media posts and lead people through to your website, so we'd highly recommend it.
In today's post, we're giving you a quick run down of the history of blogging, diving deeper on why we think you should definitely have one and offering tips on how to create great content. Enjoy!
What is a Blog and where did it come from?
Blogs started in the early 1990s
It evolved from an online diary or journal and a personal platform to "talk" to the world about their life or pet subjects
Justin Hall started blogging in 1994 as a student and blogged for eleven years – he's considered one of the first bloggers
Blog is an abbreviation of web log coined in 1997
1999 – Blogger.com was launched and allowed anyone to blog
2001 – Political bloggers started using the medium to campaign
Blogs became an important source of breaking news in the Iraq war in 2002, the September 11 attacks and the Tsnumani
Companies realized that this powerful form of communication could be used commercially and started to blog
Why should a business have a blog?
Blogs are an important online marketing tool for businesses. They act as an excellent addition to a traditional company website and should be a section on all websites which want to rank in the search engines.
Once you have a blog integrated into your website, you can quickly inform the world about company news, industry news and events going on in the local area.
You can position yourself as an expert in your field
They work really well in combination with social media and if they are well-written and informative they can be a great way of driving more traffic to your main company website.
Are there any drawbacks to having a blog?
It's time consuming and requires commitment and a good writing style. We recommend blogging interesting and well-written content once a week. This can be hard to fit into a busy working life.
If it's too corporate and sales driven it will turn people off
If you're in a very competitive online environment your blog can struggle to rank
How can you do it right?
Blog regularly (once a week as a goal, once a month as minimum)
Include interesting and useful information on your local area or business area
Share stories in a friendly and honest way.
Integrate blogs into your company website
Link wisely to drive traffic to different pages within your corporate site and other posts within your blog.
Write content people want to read about by using Google Keyword tool to see what people are searching for
Interact, ask for feedback, do polls and give results, this can work very well with Facebook, Twitter and LinkedIn
Keep the tone approachable, friendly and interesting, but make sure the style is consistent with your business image. Ask yourself: Am I writing this the way I would say it in conversation? If the answer is "no," it's probably too polished.
Use Categories & Tags so readers can sort the information on your blog and the blog is found by search engines. They should be geographically focused where possible e.g. "Marbella Beach Clubs" rather than just "Beach Clubs". This means there's less competition so you're more likely to rank well in the search engines and also the right people will come to the blog. There are also SEO plugin tools to help
Link – Blogs are an important source of text linking for SEO purposes and the categories and tags which are used are crucial for making the blog rank well in search engines. Posts should link to specific internal pages as well as just the homepage to drive traffic to relevant pages. If you have any doubt about the best way to link or what phrase to link from or where to link to, check the client website and use Google keyword tool to see how many people are searching for a particular phrase.
Schedule posts – It can be best to schedule a number of posts at a time if you have a quiet afternoon or you feel inspired to write or receive an interesting piece of news from a website. This avoids rushing out a post prior to the weekly deadline and is a good way to manage time. There is a schedule function where you can input the date that you want it to become live.
Check the statistics – Each month, look at the statistics of the blog, how many visitors are you getting, what posts are most popular, what are the key search terms. Think how it could be improved e.g. proactive linking, social media distributing posts, commenting on other blogs or simply expanding on topics which are popular.
How can you create great content and keep doing it?
It can be tough to keep those interesting topics coming once or twice a week, so how can you stay inspired and continue to generate engaging and thought provoking content.
Apply the 80/20 rule – 80% non commercial, 20% commercial information, this will make the blog strike the right balance
Be Inspired and be an expert – There is so much great content out there online that you can use as a starter. Sign up to newsletters from sites which share news about your specialist area, read your industry publication and use Twitter and Google alerts to inform yourself about what's going on. It will make you better at your job as well as giving you great food for thought for the blogs.
Share news about what are you doing at the moment
Create a structure of regular posts to work to – Starting your blog with a clear idea of what type of content you will include will help you to generate content for years to come.
Ask for help – Speak to your clients, colleagues and trusted network associates what interest them. Ask for their help in creating content and approach collaborators for content that you can share.
What can I do if I want a blog but don't have the time or the skills to do it?
Shaw Marketing Services offers a Blog writing service for busy companies who don't have time to commit to blogging regularly. As always, we will help you to integrate this element into your general online and offline marketing and social media for optimum results.