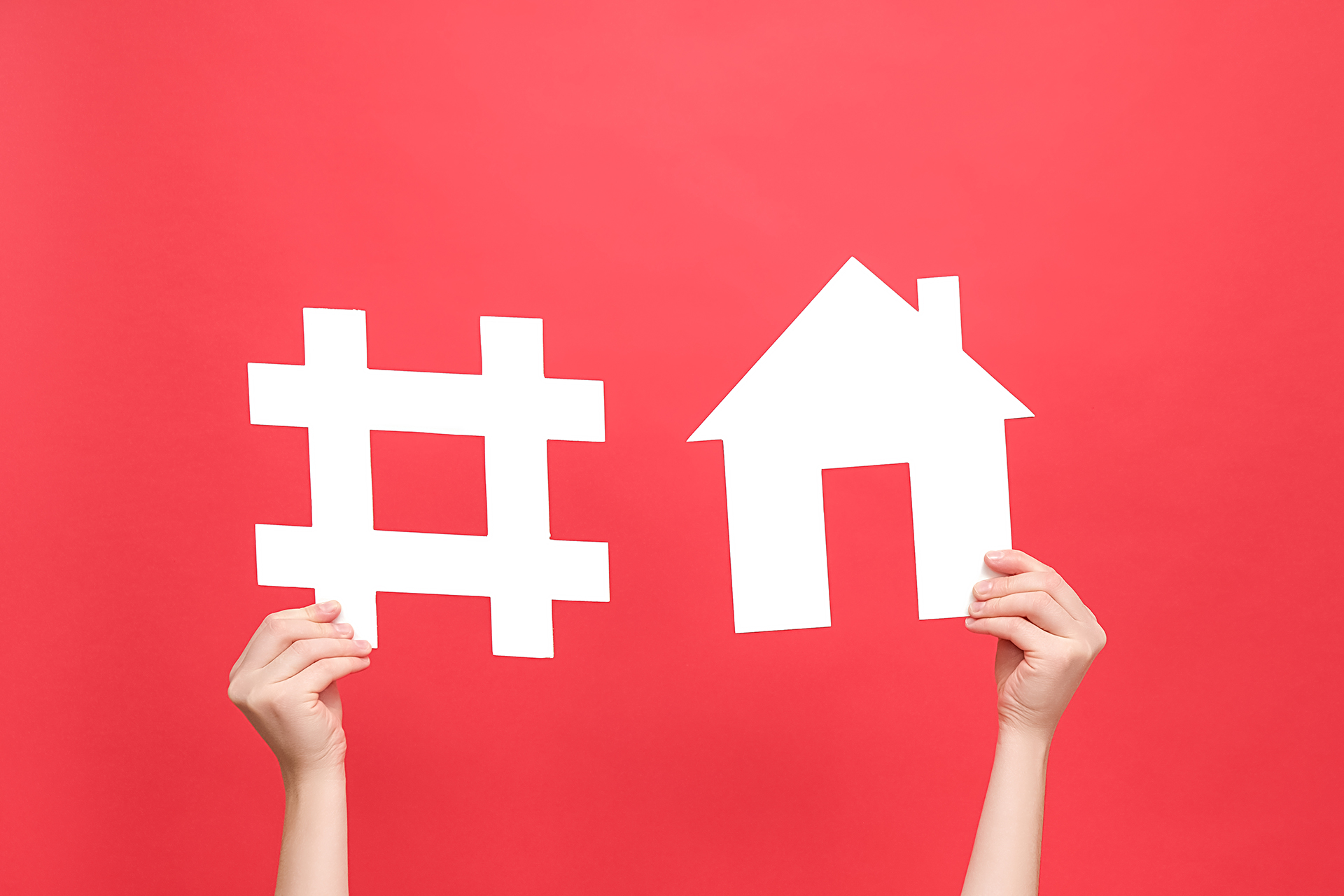 Maximising the power of social media for real estate
Social media is a phenomenon and young and old people alike spend hours of every day on their favourite platforms, so the marketing potential for your business is incredible.
Real estate agents are always trying to get as many eyes on their properties as possible and attract sellers to list their properties with them. Social media is a fantastic tool for raising brand awareness, generating buzz about your properties and engaging with both buyers and sellers online, so you need to be using this tool!
We've been helping real estate agents manage their social media channels and train them in how to take control of their channels for themselves, so we wanted to share that knowledge with you!
Get in touch if you need any marketing training or social media management for your business.
Social Media Stats
Let's look at some of the incredible number to bear in mind when we think about social media.
Over 4 billion people were on social media in 2022
Over the past 12 months, the number of active social media users increased by 190 million, indicating 4.2% annual growth, with 6 new average users joining every single second.
9 in 10 internet users use social media every month.
More than 75% of the eligible global population now uses social media.
An average social media user uses 7.2 different social platforms every month.
A typical social media user spends almost 2.5 hours on average every day using social media.
So that's a lot of people ready to receive our messages and as you can see, they hang out in lots of different places, so your challenge is to make sure you're in the right place, delivering the right content, to be in with a chance of reaching them and converting them into a lead.
The Biggest Social Media Channels Globally
Facebook is out front as a clear leader with 2.9 billion users.
YouTube and WhatsApp close behind (2.5 billion and 2 billion respectively) and Instagram and TikTok both have over 1 billion users too!
LinkedIn has around 800 million users and is a good target if you want to do B2B marketing.
(Stats for October 2022)
Why should real estate agencies use social media?
Social media is great for businesses of all kinds, but real estate agents can gain particular value from it. Here's why –
It's a great way to showcase your properties using pictures, video and candid feedback from your agents, which buyers will really appreciate
It's a great way to increase your online visibility and increase awareness of your brand
You can reach an international audience searching for information about the area and buying properties and generate leads
You can educate, engage and build relationships so that once a lead comes through it is much more qualified and brand loyal
It is a great way to supplement the information you have on your website and increase the traffic to your website
According to Social Media Today, "Real estate agents who are embracing social media successfully can emerge as leaders in their communities. While social media brands and influencers with huge followings tend to dominate much of the conversation, agents who invest in creating hyper-local content that resonates with their community can position themselves as market leaders."
Manage your expectations please!
Before we drill down and give you some more advice, I'd like to set expectations and give a word of warning for you impatient agents who just want to get thousands of leads.
Social media is a slow burn, brand enhancing, marketing tool, which supports your other marketing materials to help people to choose you and find properties through you.
You shouldn't expect lots of leads quickly, and often the leads won't come through the platforms as messages, but you will find out that part of the decision making to choose you will have been supported by your social media activity.
I believe this is worth the effort, but please be patient and give it time, as consistency and perseverance is the name of the game on social media.
Social media doesn't sit in isolation
Remember that your social media activity sits within your online marketing strategy and rarely works well alone, so just bear that in mind when you're thinking about these channels and think about how it fits in to the other marketing that you're doing. The more elements you can combine, the more power each has.
What channels should you be using?
Facebook
Facebook is the biggest social media platform, with the most users, so it's a must!
As well as that, it gives you the most potential from a marketing point of view. Here's why Facebook is so good for real estate –
You have the largest potential source of clients on this platform
You can include links in Facebook posts and lead people through to your website
You can use images in different ways and also video
You can ask and answer questions, as it's a very interactive medium
There are many active Facebook groups particularly popular with expats before and after they move
It's easy to share content from businesses to personal profiles or groups, so the potential for increasing your reach is large
You can build an online community of staff members, existing clients, suppliers and collaborators and potential buyers and sellers and encourage referrals and recommendations
You can invite reviews in Facebook itself
Instagram
This is a great tool for the kind of visual content that you have at hand. It's the place to share pictures and videos with posts, stories, reels and IGTV video
Here are some content ideas for real estate agents on Instagram –
Post weekly property listing pics
Post weekly property videos
Agent selfies at new listings or a pic of your favourite aspect of a property and why
Post area inspiration pictures as often as you can – think aspirational lifestyle and local area recommendations of where to go and what to do
Try reels – they are really growing in popularity and work very well for showcasing properties.
Tell stories and let followers see behind the curtain!
YouTube
YouTube is very popular, in fact it's the world's 2nd biggest search engine after Google, so people are actively looking for content on there.
You need to be uploading video content and showcasing those properties and highlighting your area to stand out from the crowd.
TikTok
This is the new kid on the block but it's growing fast and the interaction is great. It's an excellent tool to share "behind the scenes" video content – house walkthroughs, answering questions, showcasing your area and it has some great tools for making videos too.
LinkedIn
It's a smaller platform, but it is also the best place for networking with professionals. It is the place to establish your reputation as trusted professionals and make new connections. LinkedIn works really well if you want to reach Developers, Interior Designers, Other agents, Builders or project managers, CEOs of big companies you'd like to collaborate with.
LinkedIn recommendations –
Create a company page and post the same as you do with Facebook
Update your profile and link to the company page
Task yourself with reaching 50 people from a certain category or area per month and make it an action on your to do list.
Search for job title and area and start requesting to connect and then interacting with them by introducing yourself in a message, liking and sharing their content and making sure your profile is active by sharing your company's content as well as relevant industry posts and information.
Once you've grown your network, you can invite people to follow your page, send specific messages to contacts, invite agents to open houses, share blog articles or resources etc. This is networking but online and can be very powerful!
WhatsApp
I bet you probably don't consider WhatsApp as a social media tool and it is a very different platform than the others, but it's very powerful and so it's important to have WhatsApp marketing as part of your strategy. That's because Spanish people love WhatsApp, International buyers can use it to communicate as it's free and it is a good medium for maintaining contact with leads during their search process and keeping them warm.
Here are some things to consider trying –
Create groups of buyers looking for the same kind of property and send those groups property alerts as they come through
Check in with leads from the website to see how the search is going and how you can help them
Share information about what's going on in the area
Send pictures of the place and weather to generate demand for the lifestyle
Check out the automated options with WhatsApp Business API
What you need to do with your social media overall?
Answer people's questions – Build trust in your knowledge and experience
Let people get to know you – Help them to choose you by showing that you're the right person to protect their interests and navigate them through their property purchasing journey
Open dialogue and build relationships – this is social not just selling
Share advice and educate buyers on the process and the pitfalls and show why you are the people to trust
Sell the place not just the properties – create desire
Chat with buyers – invite their questions in the comments to posts, or in Messenger
Respond to comments and encourage your friends, collaborators and loyal customers to interact with posts – don't be afraid to ask
Incorporate video into your strategy
Listen and answer questions rather than just transmit – maybe do a survey or ask questions of what people would like to know, through email, WhatsApp and on social media and then answer those questions. Try polls or survey software to get customer insights and then decide how to help them best
Build a community of past buyers, sellers, collaborators, friends and family to encourage interaction and make them feel loyal to you
Do virtual viewings of properties as Facebook lives, or videos
Share testimonials – show people why to choose you – encourage your customers to record video, or send you text
Let people get to know you – people buy from people!
Ask the experts
We hope this helped you get to grips with the best way to use social media for real estate. If you'd like to train up your staff, call in the social media experts at Shaw Marketing Services for a marketing training session. If you'd rather we just take it off your hands, no problem – we offer social media management services and would be happy to help you get the maximum benefit from your social media channels.
However you handle it, just make sure you're not missing out on the marketing potential of social media.