Professional Marketing Training Sessions at Andalucia Lab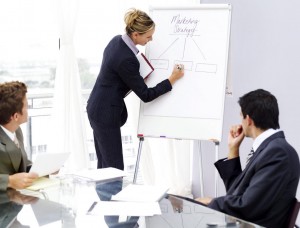 The marketing professionals from Shaw Marketing Services have developed a series of practical, professional training sessions to improve businesses' knowledge of different aspects of marketing and practically apply the techniques leaving them inspired, empowered and ready to start marketing themselves. They have announced a series of three courses from October 2014, with the first course being held on Tuesday 7th October at Andalucia Lab in Elviria.
From the basics of marketing, through to more complex topics such as planning and strategy, email marketing, blogging and media training, these half day courses will inform and inspire delegates to marketing success. Each course costs 75€ per person and a reduced version of the session will also be available online at www.shawmarketingservices.com.
Tuesday 7th October – Introduction to Marketing – An introduction to the different forms of marketing, giving examples of each and techniques and tips for making them work. It is suitable for marketing beginners looking to start to promote an existing business, or those wanting to enter into the marketing profession and also those using marketing agencies who want to have a better understanding in order to manage them better.
Tuesday 4th November – Marketing Planning – This is right for business people looking to start marketing themselves in a strategic and well planned manner to give themselves the best chance of success. It contains advice and tips for producing an excellent marketing plan and all participants will receive a professional marketing plan template which will be filled in during the workshop.
Tuesday 2nd December – A Practical Guide to Email Marketing – This informative and practical session will give delegates an overview of how email marketing works, top tips to getting the best responses and examples of poor email marketing to make sure they avoid the mistakes. There will be a highly practical session where delegates will create their an email marketing template and leave with their own design and mailing software ready to go.
Key Information
Informative, practical training sessions on marketing for businesses looking to improve the way they communicate. Starting with the basics and moving to the more complex topics, these sessions will give participants plenty of easy to understand tips and tricks of the trade, plus workshops to develop materials they can take away and use.
Time – 10.00-13.00
Cost – 75€ per course
One hour webinar versions, which will include the theory and introductions to the topics, but not the practical workshops will be available online for 25€
Book your place by emailing info@shawmarketingservices.com