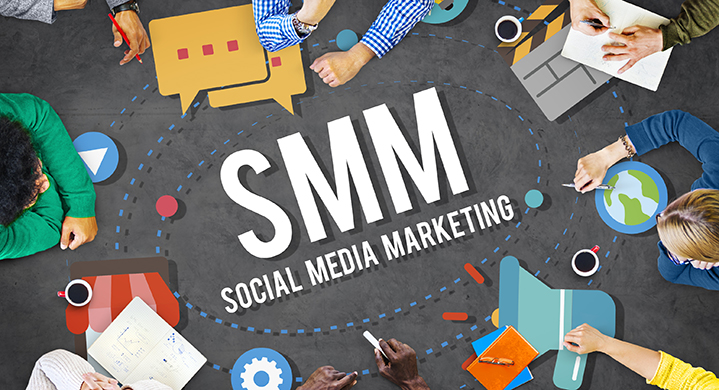 Seven steps to social media success
Social media is now an essential marketing tool. We've noticed a massive uplift in demand for social media management and training in recent years. It's gone from a "nice to have" to a "must have" for businesses, because of the huge numbers of people using social media platforms.
In 2022, 42% of the world's population was using social media, so your business needs to be there too.
However, you don't just need to be present, you need to be doing it right! That's why we're sharing our top tips for social media success with you today and offer social media management services if you want to have a professional taking care of it all.
Step 1 – Decide where you want to be and think about where your typical customer "hangs out" on social media
Facebook is the biggest player, with 2.7 billion monthly active users in 2022.
86% of 18-29 year olds and 77% of 30-49 year olds use Facebook. It's popular with the older demographic too, with 51% of 50-65 year olds and 34% of those aged 65+ using the channel. On average, users spend 35 minutes every day on the platform, with 96% of them accessing it on mobile devices.
Instagram is growing rapidly and now has 2 billion monthly active users and 1.5 billion active daily users.
It tends to be more popular with younger users, and is the preferred app among 16- to 24-year-olds.
67% of people aged 18-29 use Instagram in 2022, and 47% of those people aged 30-49. But it isn't a good choice if you're trying to reach older users.
However, users spend longer on this channel, with the average user spending 53 minutes here – almost double Facebook users.
People like to see brands with a prescence on this channel. 62% of Instagram users say they use it to research brands and products, meaning visual and lifestyle brands really need to be present. If you're on here, you should be using Reels as they grew by 220 million users between July and October 2022.
LinkedIn is for professionals, where you can take your face-to-face networking and direct B2B marketing online.
Twitter is for journalists, politicians and authors and a great place to share blogs or articles if you're generating lots of content. The platform had 330 million monthly active users in 2022 and is popular as a customer service channel.
You also have YouTube for video marketing and Pinterest, which is great for interior design and craft content.
Last but by no means least we have TikTok. This is all the rage with the kids and teens and has been getting a lot of interest in 2022. This is another good tool for creating and sharing videos and one businesses should start exploring. Social media management experts Hootsuite are predicting that in 2023 TikTok will take over the world and that the new features and partnerships are being brought in to make TikTok a super app.
Although its users are lower than Facebook, it's growing fast and in Q3 2022 had just over 1 billion active users. Not only that, but users spend a long time on the app, a whopping 95 minutes per day! No wonder interest in TikTok ads for businesses is going through the roof.
Stats thanks to the Khoros 2022 Social Media Demographics Guide and Hootsuite's 11 most important social media trends for 2023
All of these can be used for business, but not all of them will be right for marketing your business.
Step 2 – Create your business profiles
Take time to create really strong text which encapsulates who you are and what you do. Create correctly sized images for your profile and header (as they all tend to be different). Check that your contact details are there and all correct and that the map is working if you want people to be able to come and find you. Also, ensure your brand is consistent across all your profiles
Invite friends and contacts to follow the pages, add a button from your website to these channels, include it at the end of your email signature and tell your customers where to find you. The aim is to quickly grow your fan base so that your content can reach as many people as possible from the beginning. It's also a good idea to do a little bit of advertising at this stage to boost your efforts.
Step 3 – Make a plan
Think about how often you're going to post, what topics you're going to post about on a regular basis, how often you'll talk about that topic each month and build up a clear posting plan. This will make it a lot easier to create posts and stay on track.
At that time, you should also think about your tone of voice and how you want to come across on social media. Remember that your social media channels will work alongside your website, your brochures, advertising and direct marketing such as networking. This means that the style needs to be consistent. Although you can afford to be a little more casual on these channels, don't fall into the trap of appearing unprofessional.
Step 4 – Start creating content
If you can, I'd recommend making the most of an afternoon or a quiet day and create as many posts as you can in a block. For my clients we do a month at a time.
Creating a block of posts together allows you to get into the flow, make sure the tone and content is coherent and gives you a bank of posts to have ready for when you get busy. You can always add spur of the moment posts into this posting plan, responding to things like events you attend, reviews you get, or trending topics that you can comment on. However, having the backbone of content prepared is very reassuring and takes the pressure off.
As a guide we recommend 80% informative, interesting and non-commercial content and 20% sales and business focused.
Step 5 – Schedule that content
Check your plan for how often you've decided to post.
Facebook has a good scheduler and if your Instagram account is linked you can also schedule there. However, beware of doing one post for both channels. Your tags won't work in both and your links won't be active in Instagram. I suggest doing different versions for each channel.
There are a number of other scheduling tools with free and paid options, Hootsuite is excellent, but now limits the amount of posts you can schedule and the amount of accounts you can have on the free version. We've moved over to Publer where you can schedule unlimited posts and have 5 accounts for around 70€ per year, or 50 posts over 5 accounts for free. However, there are more free options if you're only managing your own accounts and only have a few channels. Have a look around, and see which option works best for what you want to do.
When you are scheduling and mentioning other businesses or people you should tag them. However it's poor etiquette to just tag people in your post that you know have large followings and nothing to do with the content. Tagging will notify them and they are likely to interact with your post, liking, commenting or perhaps sharing. This significantly expands the reach of your post, so is recommended where possible.
Think about hashtags as well. These are essentially what you want your post to be found for if people are searching. They are vital for Instagram, LinkedIn and Twitter. For Facebook you can use them, but only sparingly. On Instagram you should aim for around 10 per post, so in your planning stage, come up with hashtags that you plan to use on a regular basis and then add in extras which are relevant to the particular post.
Lastly, remember those call to actions and the links through to your website. Use blogs and guides to push people through to your website and try and capture their details so you can follow up with them.
Step 6 – Interact and share the love
Social media is social and so if you share the social media love with your business contacts and friends, they are likely to share it back to you. This means liking and commenting on your fellow businesses' pages, tagging them and recommending them. Don't be afraid to ask them to return the favour as well and share links to posts that you really want to do well with your contacts on WhatsApp or email.
Use Facebook community groups to increase the reach of your posts, particularly the informative ones, or the ones which talk about events or good causes.
When you network, encourage people to go and follow you on social and keep on increasing the reach of your posts.
Consider doing some advertising from time to time to keep the interest and engagement up.
Step 7 – Evaluate what is working and adjust your content to maximise results
Last but not least, check to see what is working and what kinds of posts are most popular and make sure you repeat these types of posts regularly. Our experience is the more personal the post, the more interaction you get, so don't shy away from adding some personal posts in there, particularly if you're the business owner.
Customers and contacts want to see you and know what you're up to and it's nice to show a friendly and approachable side to your business. As you know, people buy from people, so don't be shy.
However, on the flip side, make sure the balance is right and that the posts are not at odds with what you are selling.
Your posting plan should guide you and ensure that you have the right combination of posts so that when someone scrolls down they are getting the right impression of you and your business. Even though your business focused posts won't be as popular as those of your dog, the right client will connect with them, so don't let them fall by the wayside.
We hope that this has helped you to understand how to use social media for business a bit better. If you need any help to maximise the power of these channels for your business, we offer social media training and social media management as part of our online marketing services, so if you'd like our help please contact us.