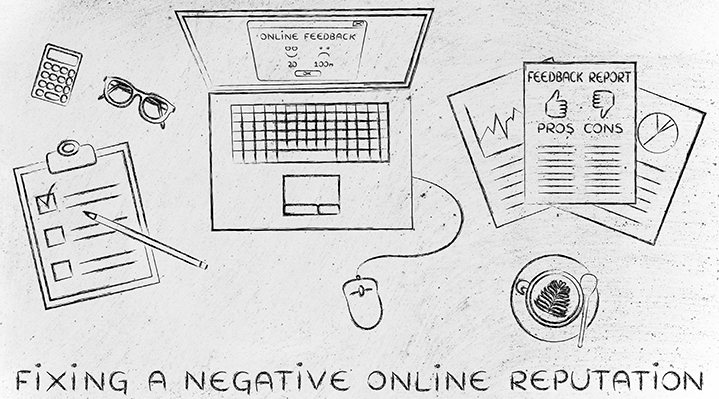 Social Media Reputation Management
In today's high-tech age, anyone with an internet connection can look for whatever they need online and find a number of different options, compare prices and make a decision on what is the best one for you. In order to be the one which is selected you need to have a good online reputation.
It's impossible to please everyone all the time, no matter how hard we try, so I am sure that you've had a few unhappy customers over the years. Now, it's all too easy for those people to put their complaints out into the web via social media and damage your online reputation. This is not something you can stop, but there are a few ways you can manage the damage that it causes by clever social media reputation management.
Before we give you the advice, you need to know that 79% of web users trust the comments that they see about companies on social media. Once you have one bad comment it can lead to many other comments on other social media platforms, so make sure you're managing them all carefully.
Here are our tips for dealing with negative comments online –
When you see a negative comment come up don't react immediately, take a breath, read it a few times and think carefully about how your response will reflect on the company – never type in anger!
Answer as soon as you can (without ignoring our advice above) to ensure the person does not feel ignored – it must be within 24 hours
Give a thorough answer which will explain why any issue occurred and make the person complaining and anyone reading it feel confident that they are being taken seriously and that the issue will not happen again
Be honest and transparent, taking care how you are expressing yourself top make sure that you are happy with the way your company is being represented by your words
Apologise if necessary and offer them another opportunity to put your service to the test so you can show them how great you are and stress the positive experience that other people have
Don't take it personally! Criticism helps us to improve and give a better customer service in the future and dealing well with a complaint can actually make people think better of you as a company that cares
Once you have dealt with the complaint, why not take control of the situation and ask some happy customers for some testimonials to show that overall the customer experience is a good one and to redress the balance.
If you have any doubts on how to manage your social media channels please let us know and we can help you to put together a posting plan and deal with everything for you. If you are having any problems or complaints we can help relieve the stress by handling your social media reputation management for you. We can support hotels, bars and restaurants with TripAdvisor which can be tricky, but is a very powerful tool when handled properly!