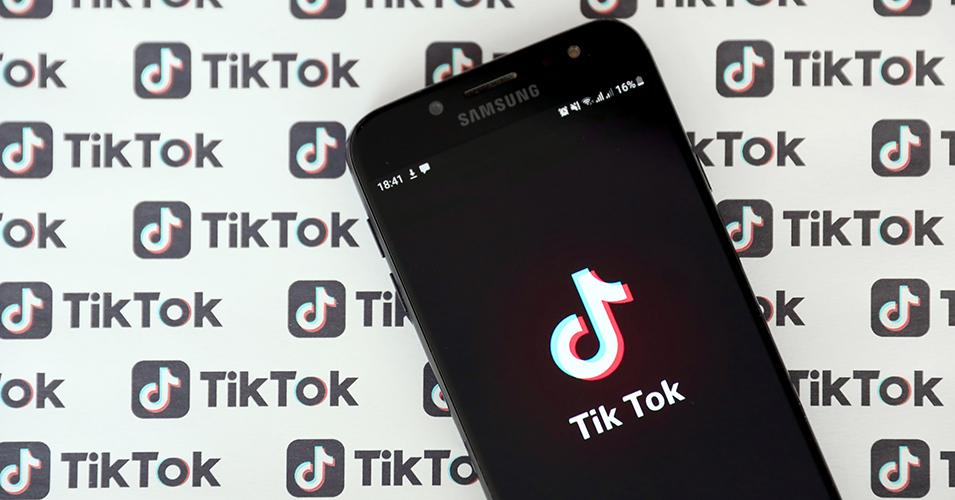 Exploring the Potential of TikTok for Businesses in 2023: Is It a Worthwhile Investment?
The jury is still out on TikTok for many businesses, but there's no doubt that this channel is growing fast and the interaction is great.
It's also possible to record one piece of content for TikTok and then use the same thing on your Instagram channel as a "Reel" and on YouTube as a "Short", so that one piece of content can go a long way.
Another reason to consider using it? It's the place where the younger generation is hanging out, so if you want to reach customers under 30, then it's a very good place to be.
Now I have to admit this is a new one for us, and we're only now experimenting with this tool by setting up our Shaw Marketing Services TikTok account. But it is the fastest growing social media platform by far and needs to be taken into account. It also features some great opportunities for creating video content and is a powerful marketing tool for businesses. By thinking outside the box and building connections with established influencers, you can tap into TikTok's marketing potential and watch your business grow.
Let's look at the current stats to decide if you should be exploring TikTok or not.
TikTok in Numbers
TikTok ranks 7th in the list of the world's most 'active' social media platforms.
Today, 12.8% of all the people on the Earth use ads on TikTok.
As of July 2022, marketers can reach 1.023 billion users on TikTok aged 18 and above.
TikTok surpassed 1 billion monthly active users In Q3 of 2022.
29% of TikTok's active worldwide Google Play installs opened the app every single day each month in Q2 2022.
TikTok has now reached approx $5.5 billion in total lifetime revenue.
In the first half of 2022, TikTok was the world's most downloaded and highest-earning non-game app.
It's a good way to reach younger buyers and future proof your online marketing strategy, but age is a factor here, so bear that in mind and know that this might be a slow burner, but that you could be laying the foundation for future buyers by using this medium

421.1 million (39.8%) people between the ages of 18-24 use TikTok.

306.7 million (29%) people between the ages of 25-34 use TikTok.

135.8 million (12.9%) people between the ages of 35-44 use TikTok.

75.3 million (7.2%) people between the ages of 45-54 use TikTok.

83.6 million (8%) people that are 55+ years old use TikTok.

The United Kingdom has around 25.2 million active TikTok users.
The overall number of TikTok users in Spain was 12.67 million in 2022 and forecast to reach nearly 14.86 million users by 2025.
That's a lot of people using TikTok, especially between 18 and 34 – a very good market for some brands, especially those in the lifestyle space. But it's not just for make up and fashion brands
Best performing industry sectors on TikTok
According to money.co.uk these are the best performing sectors on TikTok, whose videos get the most likes. If you have a product that falls into any of these categories then TikTok is definitely a very good idea.
Beauty
Fashion
Jewellery
Art
Home interior and accessories
Food
Mobile accessories
Cleaning and maintenance
Toys
Dental
What are the benefits of using TikTok for business
Here's ten reasons why TikTok is useful for businesses in 2023.
Reach a young and engaged audience – TikTok's audience is primarily made up of young people, which makes it an ideal platform for businesses that are trying to reach this demographic. Young people are notoriously difficult to reach through traditional marketing channels, so having a presence on TikTok can be an effective way to connect with them.
Showcase your brand personality – TikTok is all about creativity and fun, which makes it a great platform to showcase your brand personality. By creating engaging and entertaining content, businesses can show off their brand's unique personality and connect with their audience on a more personal level.
Build brand awareness – TikTok's algorithm is designed to promote content that is engaging and interesting, which means that businesses can quickly build brand awareness by creating compelling content. As your content is shared and liked by more users, your brand will become more visible and recognizable.
Boost engagement – TikTok is a highly engaging platform, and businesses can use it to boost engagement with their audience. By creating interactive content that encourages users to like, comment, and share, businesses can create a sense of community around their brand and keep their audience engaged.
Increase website traffic – TikTok allows businesses to include links to their website in their profile and in their videos. By including links to your website in your TikTok content, you can drive traffic to your website and increase sales.
Humanize your brand – TikTok is a platform that values authenticity and human connection. By creating content that showcases the human side of your brand, businesses can humanize their brand and connect with their audience on a more personal level.
Generate user-generated content – TikTok's format encourages user-generated content, which means that businesses can leverage this to create a sense of community around their brand. By encouraging users to create their own content featuring your brand, you can generate a buzz around your brand and increase engagement.
Showcase your products – TikTok's format is perfect for showcasing products in a creative and engaging way. By creating videos that highlight your products' unique features and benefits, businesses can create interest and drive sales.
Connect with influencers – TikTok is home to a wide range of influencers, and businesses can use this to their advantage by connecting with influencers who are a good fit for their brand. By partnering with influencers, businesses can reach a wider audience and increase their brand's visibility.
Stay ahead of the competition – Finally, TikTok is still a relatively new platform, and many businesses have yet to fully embrace it. By getting on board early, businesses can stay ahead of the competition and establish themselves as leaders in their industry.
In conclusion, TikTok is a valuable tool for businesses looking to connect with a young and engaged audience, boost engagement, increase brand awareness, and drive sales. By creating compelling content that showcases your brand's unique personality and values, you can establish a strong presence on the platform and stay ahead of the competition.
If your niche, your product and your buyer profile are right, TikTok is a medium that should be explored. For those companies less sure of the fit, it's easy to test. Try making 5-10 short form, portrait videos and upload one every week to Facebook and Instagram Reels, YouTube Shorts and TikTok. Then check back at the end of the video series and see where you got the most views, interactions and click throughs. This is encouraging you to try out short form video content, which is really growing in popularity and allows you to test the platforms and see where your best results come from. It might surprise you!
To discuss social media strategy, or get help with managing your social media channels, please contact Shaw Marketing Services to find out about our social media management services.
You can also watch our videos on Facebook, Instagram and LinkedIn on YouTube. The stats are a bit old now, but the advice is sound, so go and check them out. You can also follow Shaw Marketing Services on TikTok.