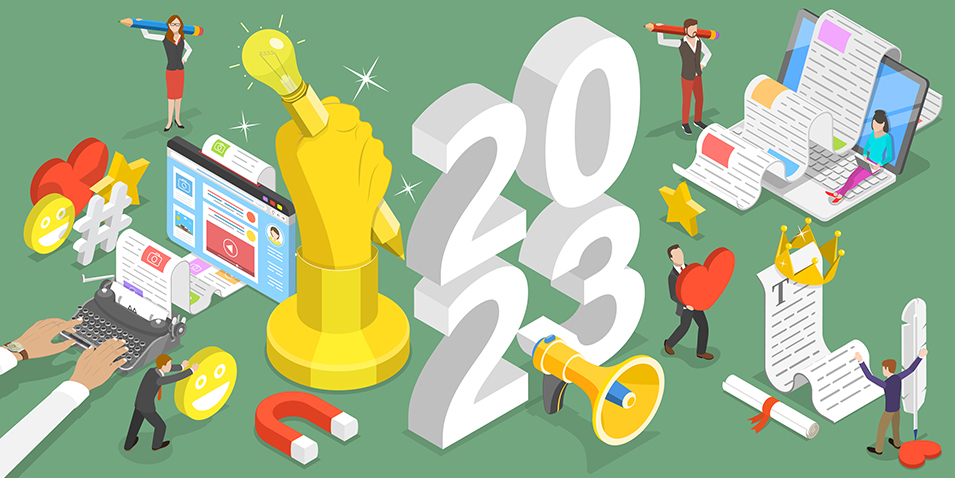 How to write copy that ranks in 2023
We love to write and produce websites, blog posts and social media posts for our clients and have been offering copywriting services for businesses on the Costa del Sol since 2008.
But, it's not all about just writing. Good online copy needs to be found by your potential customers and so needs to be written with SEO in mind. Plus, it must also be interesting and relevant for your potential clients when they find it.
This is much more than keyword stuffing and ranking. It's about bringing the right customers to your website and offering them valuable content that is related to your company, products or services.
Here are five things you can do to create compelling copy which offers the best chance of being found.
Write for people not search engines
Gone are the black hat methods where hundreds of keywords were hidden on a page, or the text was so full of keywords that it didn't make any sense. Now, both your readers and the search engines are looking for interesting, relevant and helpful articles above all else.
Google released two updates in 2022, as part of its helpful content system. This algorithm update specifically looks for content "that seems to have been primarily created for ranking well in search engines rather than to help or inform people". It aims to promote genuinely useful and authentic articles, rather than highly SEO friendly pages which don't really add value. So, this means that useful, interesting content which are based around the questions and concerns that your target customer has and information that your target customers want will become more important than ever.
To fit the bill, you should make your articles informative, long enough to be really useful and including links so your readers can go and find out more.
Of course, this doesn't mean that you should forget about keywords. You still want to make sure that the things that your potential clients are searching for bring up your content.
However, it's just a case of reframing. You'll find that when you write for your target audience and answer their questions or concerns, that your keywords will naturally be incorporated, so the SEO side of things comes pretty easy. Just go back over it, and add a few links, to make sure you're ticking as many boxes as possible at the end.
Tip – Ask the people what they want!
There's no need to second guess, ask your current customers on your social media channels and through surveys to your database what they care about and what they want to know. It's a great way to engage your fans, show you care and generate loads of content ideas really quickly.
Have a clear idea of who you're writing for
If you're trying to communicate with everyone, your messaging will be vague and not persuasive or engaging. Whereas, if you know exactly who your ideal customer is, then you'll understand what motivates them, what they are in to and what they want to know about.
Don't panic that you're limiting your audience. It's the only way that you can direct the right content to them that will be deemed "helpful" by both the search engines and your ideal customers. This is what you should be aiming for! Plus, having an ideal customer profile will help with all aspects of your marketing to reach a niche.
For example, I write my blogs for English-speaking business people on the Costa del Sol who want to learn more about marketing. They are busy professionals, who know that marketing is important, but don't always have the skills to do it and want to expand these skills to be able to take control of their marketing. They want practical and interesting articles which make them think and give them insights into what they could be doing better from a marketing point of view.
As we're based in Spain, I also share information about places I like and things myself and my clients are doing. This makes it relevant to my target market, who predominantly live and work on the Costa del Sol. I believe the mix of content is valuable and I have a big database of articles and videos so people can find out more.
Of course, this content is also related to our services, as our experience is that although people want to try and do it themselves, that they will eventually need professional help and this is where we step in.
Read our article on defining your ideal customer to find out more.
Share your own experiences and insights
To stand out from the millions of articles and blogs that are being produced every day, you need to be different and show you're the expert. Rather than just repurpose content from other websites, try and find your unique angle, tell stories from your customers, or how you've learned from experience. This will give you a distinct voice, a unique message and connect your readers with who you are and what you do. This is great for originality, but it also gives you the best chance of turning those readers into customers, as they connect with you and then want to work with you, or buy from you, in the future.
Tip – Take a main idea or issue and then make it your own
If you've got a trending topic that you can comment on, or a burning question that your customers are asking, that's a great starting point. Once you have that, think about examples of how you've solved this problem, or helped a client to deal with it. Then pull together the key points you want to make and give practical and useful advice that your clients would value. Illustrate them with examples to make them your own.
Only write about things that are relevant to your company, product or service
Don't try and write about something that's trending if it's got nothing to do with what you do, or who you are. Neither Google, nor potential clients will like that! There needs to be a clear link between your company and the content. This link gives you authority and makes it easier for you to write. It also gives relevance to the rest of the content on your website, which improves your chances of ranking well for it.
Now, this doesn't mean that if you are a real estate agent, that you can only write about properties. That would be very dull and wouldn't give you the keywords you need. You can think a lot broader than that. For real estate, we'd recommend that your content tells the story of your area, informs your readers about the processes involved in buying and selling and keeps them up to date with the latest changes in the laws or in the market. The lifestyle and area information alone gives you massive scope for writing engaging and helpful articles that your potential clients will find of interest. It also gives you the opportunity to link back to your properties.
For example, we currently offer blog writing services to the real estate agent C2C Properties, which specialises in properties in Manilva, Sabinillas, Duquesa and Casares. So, we've started to write in-depth area guides for them, which position them as the experts and offer useful information for visitors or buyers researching the area. See their Guide to Manilva on the Costa del Sol as an example.
We're also focusing on some of the highlights and reasons why you might visit and offering information that isn't easy to find elsewhere. The Guide to the Manilva Wine Festival is a good example of that approach. As regular attendees to this very popular event, we've struggled with the lack of information out there, and written this article to solve that. We've gone through all the pain points and all the great things that makes this event what it is, and given an insiders' perspective that we think adds real value.
For Shaw Marketing Services, we've been writing marketing focus articles on a regular basis since 2010, going through each aspect of marketing and promotion and sharing information and advice. Georgina did a Chartered Institute of Marketing Post Graduate Diploma shortly before starting Shaw Marketing Services and this gave us lots of interesting and useful content to share. We back that up with trends in marketing, new developments and insights and add our experience with how businesses and consumers work on the Costa del Sol, to make the basic information our own.
But, the blog would be very one dimensional if it was just marketing content. So, we mix it up with information about the Costa del Sol, recommendations for restaurants (we are massive foodies), news from our clients and collaborators and stories from our company and team. This anchors us to our area, showing our expertise as long-standing members of the expat community here. It also stops our content competing with every other marketing agency in the world. We want to rank when people search for Costa del Sol Marketing Agency or Marbella Social Media Management for example, so the combination of marketing advice and area information works very well for us. Plus, it gives us a lot to write about!
Have a plan and use content series to inspire and guide your content and engage readers
Websites take time to rank well. You need to produce plenty of quality content on a regular basis to really top the Google rankings. This won't be achieved by sporadic articles as and when you have a moment. You need to start with a good plan and commit to sticking to it!
This plan will include your ideal client profile and examine their wants and needs to pull out content ideas.
It should have your company's USP, to clearly define who you are and what you do. This needs to be represented in your articles and keywords.
I would also recommend that it includes a bit of a SWOT analysis to identify what strengths you need to be emphasizing, what weaknesses you need to be minimising or finding solutions for and also what opportunities and threats are on the horizon that you need to be ready for.
It will also include the keywords that you want to be ranking for.
Your content plan should then define how regularly you want to be posting. I'd recommend aiming for one a week to maximise opportunities for keyword generation and give you lots to link to from your social media.
It should then pull up the topics that you want to write about and decide how often you want those topics to come up.
This is where a content series concept comes in handy. Maybe it's a monthly area guide piece, a meet the team interview, or a restaurant recommendation feature. Having a structure and a format for a series of content, makes the production of that content a lot easier.
Content series also enable you to attract and retain a loyal audience, who know to check back for specific content. Make it clear how often you'll be releasing the content and include links to previous instalments to encourage them to go back and read other articles too. These content series can also include videos and pictures and have cliff-hangers to make them want the next one, to really make it engaging for your audience.
In our case, we launched our blog with the aim to write a marketing focus article and a client case study every month. We wanted regular meet the team articles, feature lots of events and local area information, document what we were doing and of course share company news. In October 2010 we introduced a new feature called Georgina Recommends, where I'd review my favourite restaurants and bars, which proved very popular. These regular features were then supplemented by the press releases for our clients to make for a very busy and regularly updated blog. Only with a good plan and our content series posts could we keep that up over the long term.
Confession! – Looking back over the content and how regularly our blog was updated back in the day, I have to admit that we have taken our foot off the gas in recent years. As often happens, you start strong because you have lots of time on your hands and then your own marketing gets neglected as you focus on your clients. However, you have our promise that we'll be bringing back our client case studies, event information and our popular Georgina Recommends feature, as well as our marketing focus articles and videos. If there's anything else you'd like to read about – please contact us and let us know! 
Parting thoughts
Content is still king and the new Google algorithm change will reward businesses who are producing interesting, useful and relevant articles for their target market. This is good news for people that like to write and want to share their expertise and position themselves as experts.
Write a nice in-depth article, which is suitable for your ideal client base and relevant to what you do and it should rank well. Use your keywords and link them to pages within your website and to other sites of relevance as well. If your website is WordPress based, help yourself out by using SEO plugins like Yoast which tell you what else you should be aiming for (although don't go too overboard with everything it suggests!).
If you are too busy and or don't like writing, then get in touch with us. We offer copywriting for businesses on the Costa del Sol so you can leave it to the experts. We can provide relevant, interesting and engaging content, with all the links you need to ensure your content has the very best chance of ranking.