Marketing Focus – What is your USP?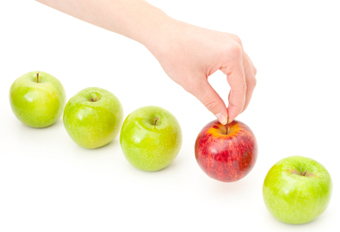 A USP is a "Unique Selling Proposition"  or "Unique Selling Point" which is a simple statement which defines what makes you different from your competition. You can have just one for the company, or several for different products and services, but defining what makes you special is a great way to direct your marketing efforts and have a clear way to differentiate yourself in a crowded market place.
The process of finding your USP may be more tricky than you imagine, but it can be a really good opportunity to re-examine what you're doing. Why not brainstorm with your team and put together a SWOT analysis to identify your Strengths, Weaknesses, Opportunities and Threats? Your list of strengths can then be compared against your competition to reveal your USP. Maybe it will reveal that in actual fact you do not have something totally unique from your competition, if so, it's time to implement something, otherwise you will always just be a follower.
If you are focusing on a particular product or service, then list all the main features and turn those features into customer benefits so the USP will always be customer focussed.  Rank these benefits in the order you believe will be most important to your customers and highlight the ones which your competitors do not offer.
Once you have identified factors which make you different try to distil it down to one phrase which really sums these differences up. This phrase can be used across your marketing materials, or simply internally to focus the mind, but it will be very useful. If there are lots of things you think are different, try a bit of customer research and ask them why they chose you over the competition, elements that you had not even considered might arise.
Our strapline "Intelligent Marketing at the Right Price" reflects two key differentiating factors which we have identified as our USP –
1. Smart thinking – We are aware that no business is equal and we think creatively and strategically to come up with smart and cost-effective solutions for each company and we have expertise on and offline for an all-round marketing service
2. Price – We work from home using a network of freelancers to keep the prices down whilst getting the very best person for the job, thereby meaning that we can help all companies in some way.
Take some time to define your USP and share it with us.