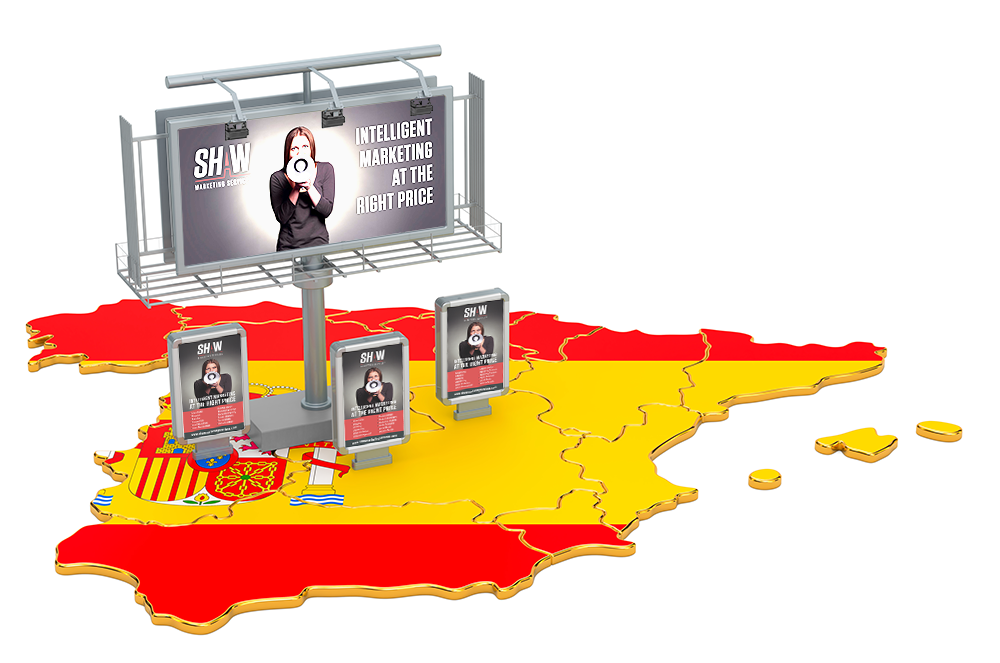 Marketing your Business in Spain
Ali Meehan asked our Marketing Director, Georgina Shaw, to offer her advice and insights on marketing a business in Spain as part of Spain Expo. This is an invaluable resource for anyone planning their move to Spain and wanting to avoid the pitfalls and get it right first time.
Georgina joins a panel of experts sharing their experience and insiders' knowledge as part of this information hub. You can gain access to all this incredible information by subscribing. Readers of the Shaw Marketing Services blog can access a 15€ discount, by using the coupon code SMS01.
To whet your appetite, here are a few of the tips and insights that Georgina shares with the Spain Expo subscribers.
What works well in Spain for marketing?
There are many different marketing options to choose from in Spain, in the same way as there is everywhere. Online marketing is growing in importance. However, due to a general lack of trust in the community, your online marketing needs to be supported by offline promotion as well.
The key is to think of where your target customer is looking when they need to find your kind of business and doing your best to be there!
The Spanish respond well to outdoor advertising, direct mail and posters, as they are very focused on their local community and will pay attention to what's going on in their area. Outdoor advertising is also good for places such as restaurants, bars and attractions, to catch the eye of new people arriving – either tourists or new residents and drive business.
Local newspapers and magazines are very well read, both in the expat and Spanish community and tourists will also tend to pick up the local media to see where they should go and what they should do. Last but not least, remember flyers in tourist offices and hotel stands as well if you want to reach the tourists specifically.
All marketing channels and actions should be chosen with clear business objectives in mind, as part of a Marketing Plan.
Businesses come and go – what can I do to keep mine active and in the public eye?
Unfortunately, there is a high failure rate with new businesses, here, as there is everywhere. However, there's no doubt that the Spanish Costas and the Balearics have some specific issues that you need to understand. It is a fragmented market with high seasonality, high cost sensitivity for the vast majority of the population and a lack of trust and openness to new businesses. Find out more about the challenges of doing business on the Costa del Sol
However, as long as you understand this, you can definitely work around the issues and plan for success. Here are my four tips to maximise your chance of making it in Spain over the long term.
The first, very important, point is to do your research before you begin and make sure that your idea has legs in your chosen area.
Secondly, plan and budget for the longer term, rather than throwing everything you've got at it for the first month and then running out of money.
Thirdly, be consistent and clear in your marketing, get out there and network, post on social media regularly, leave flyers in your local cafes and local blocks, be visible in the media through advertising and PR, and be very clear in why people should buy from you and not the other guys.
Last but definitely not least, be open, honest and trustworthy. Help others in your community and they will want to help you too and be there to support you through the tough times and also be there when you get busy and can't do it all yourself.
This is just a teaser for you from Georgina's interview on Marketing in Spain. To find out the answers to the questions..
Is marketing different in Spain to other countries and if so how?
How can someone get started?
Do I need a big budget?
Plus a host of top tips and real life examples, subscribe to Spain Expo, not forgetting to use your discount coupon SMS01 to save 15€.
For more advice and insights into marketing in Spain, check out our marketing focus articles and if you need any help, don't hesitate to ask!