Marketing Focus – Twitter Part 2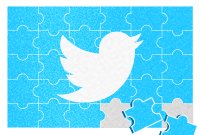 The last time I looked at the topic of Twitter was back in 2010 when I gave an overview of how to use Twitter as a marketing method for your business. Four years on, I wanted to take another look at Twitter and how things have progressed over this time, looking at the possibilities of Twitter ads and promoted accounts which allow you to generate more followers or get more exposure for a particular tweet.
Twitter themselves offer some great help and advice I suggest you start with the Twitter Help Centre which is a mine of information – https://support.twitter.com/ Then they have their own Twitter accounts such as this one https://twitter.com/TwitterUKI_SME which offers advice for small companies in the UK and runs webinars and creates glossaries which we can apply to business here in Spain. There's also the general one out of the US which includes all the updates as well as top tips https://twitter.com/twitter
I recently did a webinar with the Twitter team in the UK to refresh my knowledge of this great marketing tool (things change so quickly so you need to keep up to speed) and they shared some really interesting facts related to doing business on Twitter – very different to sharing what you had for dinner!
Many of my clients are sceptical about using Twitter for business, but I have to say that from a promotion and outreach point of view I think it's an excellent tool and one we regularly use to share news about our clients, events and company news. We also use it to keep up to date with industry news and reach out to press and respond to their demands, so it should not be overlooked.
The Twitter webinar shared that Twitter users are surprisingly loyal to businesses they follow, with a 90% retention rate over a six month period from following a business. This shows us that getting a follower has a value and that engaging them and keeping them should be a priority.
The webinar shared some research on the key reasons that people initially follow a business, which are enlightening and we can use as valuable insight to guide our content creation and behaviour –
70% already loved the brand – this means a strong brand = more leverage on social media (obvious but true)
58% like to learn more – this means it's important to have lots of useful, interesting and engaging content and not be tempted to just share company news or commercial messages
42% want to enter a promotion or get a special offer – this offers an excellent opportunity to engage with people and keep them loyal to you by offering special promotions just for your followers
Twitter and other forms of social media needs an audience to broadcast to, therefore building up a good base of followers is crucial to making an impact. There's no direct science on how many followers you need to get an impact, but if you count on 1% of your followers reading your message and perhaps 1% of those people doing something about it then you can see that you need as many people as you can. Also the real power of social media is the ability to go viral and reach out of your circle through the use of sharing, so just one follower has their own large circle of influence to take into consideration. However, don't be fooled just by the numbers or be tempted to just buy followers/likes. If you have 10,000 all in China and you're in Marbella and can't work online then those followers are useless to you so you need to think of both quantity and quality.
So how can you get those followers? Here were some excellent tips from the Twitter webinar –
Follow others – Twitter users tend to follow-back, so search for relevant companies and interest areas and start following
Engage in conversations – Monitor conversations, search terms and # where you could contribute and get involved posting interesting answers and information
Promote the fact you're on Twitter everywhere – use your @ handle online and offline to encourage people to come and find you
4.       Install a follow button on your website
Tweet shareable interesting content which include links and images as Tweets with links have a 86% higher retweet stats and those with images have a 200% increase in engagement rate than those without!
Use the word follow in your Tweets and give a reason why people should follow your account
Use time sensitive popular events and occasions so you are on message and talking about what many people are open to receiving
Don't link to other websites if your main aim is to get followers, instead make the call to action to follow your account so you aren't drawing people away
Tailor your messages to appeal to specific groups who would be target customers to improve the quality of your followers.
Use promoted accounts and pay to boost your account and gain more followers
Promoted Accounts & Tweets
Promoted Tweets/Accounts and means you can pay Twitter for more exposure.
Promoted accounts allow you to appear in the box on the left hand side of the user's page recommending who to follow, includes Tweets in target customers' timelines with a button giving the opportunity to follow and also features in search results. You are able to target specific @ usernames, interests or both to target the right people to engage.
The other option is to promote a particular Tweet to extend the reach way beyond your followers, in a similar way to boosting a post on Facebook. Instead of the call to action being to follow the account, this is to increase awareness of whatever is in the Tweet and drive traffic to something – a website, an event, a competition etc. To set up a campaign for either of these options visit –  ads.twitter.com
Be aware of the potential of social media and take a look at what your competitors are doing and get inspiration. I am not a believer in recommending that everyone should be featured on every promotional platform, as we only have so much time and resources, but I do think people are missing opportunities by not even being there.
If you want to start small, sign up for an account and start following people to see what it's all about, then feed news from your blog or Facebook through to Twitter and see what happens. If you start seeing links through to your website from Twitter, then why not put aside 10 minutes in the morning and 10 minutes in the afternoon to have a quick look at your Twitter feed, retweet some posts, search for keywords and see if you can contribute and see where you go from there. Just beware it doesn't suck up too much of your time!
If your company would like to get started on social media, but want professional support we set-up and manage social media profiles for our clients and can support you to increase your online visibility.