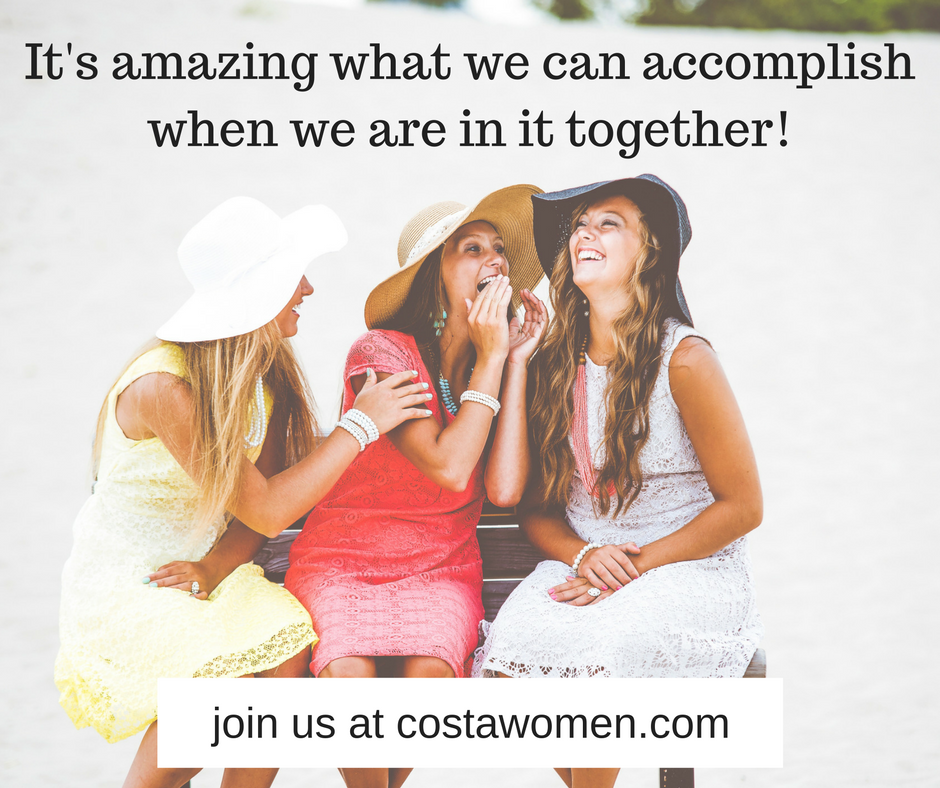 Positioning in Action – Costa Women
As we're looking at positioning this month, ahead of the International Women's Day Conference organized by Costa Women and the 1230 Women's Company, we thought it was only fitting to use Costa Women as our case study for great positioning in action.
Created by Ali Meehan in 2010, Costa Women is an online platform and community for women who are moving to, or living in Spain and want to meet likeminded individuals, ask for advice and make friends and business contacts. They have members from all over Spain and from many overseas dreaming of their life in the sun and there are 128 different nationalities actively engaged on the platform. As well as online activity, they also organise regular events running in 28 different locations to help members make business and social connections. Georgina has been involved with Costa Women from the very beginning and has always found the networking meetings and online community inspiring, positive, supportive and generally enriching. We want to wish Costa Women a very Happy 10th Anniversary and congratulate them on building such as great community.
So you can see that Shaw Marketing Services are big fans of Ali and the Costa Women events, but it's not just that which makes Costa Women a great example of positioning in action.
Why is Costa Women so well positioned?
Ali created Costa Women for people like her and this gave her a very clear niche and a very strong positioning concept –
Women
Expat
English speaking
Living or dreaming of living in Spain
Looking to be part of a community for professional and/or personal reasons
Searching for information and support
Over time it has grown from the original target of the Costas to inland and to the big cities too, but this has not weakened the position in the market. Instead it just shows that even more women are looking for the support and the guidance that the community offers.
This very clear positioning began from day one, with the whole concept and name of Costa Women. Ali was 100% focused on building the type of community she wanted to be part of and this is why the group is so strong. Despite the many nationalities in the group, everyone has joined and committed to the vision of this community and want to help and support each other.
Thanks to this clear positioning Ali has been able to build alliances with other organisations with similar positions in the market, but in different geographical areas, such as the 1230 Women's Company in the UK and BIG – Believe, Inspire, Grow in the US. Their positioning aligns and therefore collaborations on events, training and content is a no-brainer.
The same can be said for the local groups, which Costa Women also collaborates with, reaching out to other women's networking groups and holding joint events. These other groups tend to cover other nationalities, but cater for women in a professional capacity living on the Costa del Sol, so they fit together well. As their positioning is aligned, they are able to collaborate and support each other. These events are a great way to bring together all the international women working on the Costa del Sol and we're very grateful to Costa Women and the other organizations for taking part and delivering such a positive environment for women in business here in Spain.
What can you learn from Costa Women?
If you're building a new concept, business or community, define your target customer clearly and if possible build yourself a niche
Ensure the name reflects the concept that you're trying to build
Give your target customers what they want, be generous and build a tribe of loyal supporters who will become your advocates
Don't give into pressure to widen your audience, or try to be something to everyone
Be open to collaborating with other brands and people operating in your same segment, if they are a good match for your position within the market. You can complement and support each other and deliver more to your customers
Be true to your concept and position in the market, expanding and adapting where you see a need, but always ensuring that your niche wants what you're doing and it isn't diluting your brand or concept
To find out more about positioning and Costa Women, come along to the International Women's Day Events on the 11-13th of March. On the 11th there's a networking event in the evening at Our Space on Marbella's Golden Mile to kick off the 3-day extravaganza.
On the 12th is the full day conference, with loads of great speakers and networking opportunities. Georgina will be there delivering a speech on positioning and then following up with an in-depth workshop on the 13th allowing ladies to actively explore their positions in the market and make a plan to build on this.
We hope to see you there!