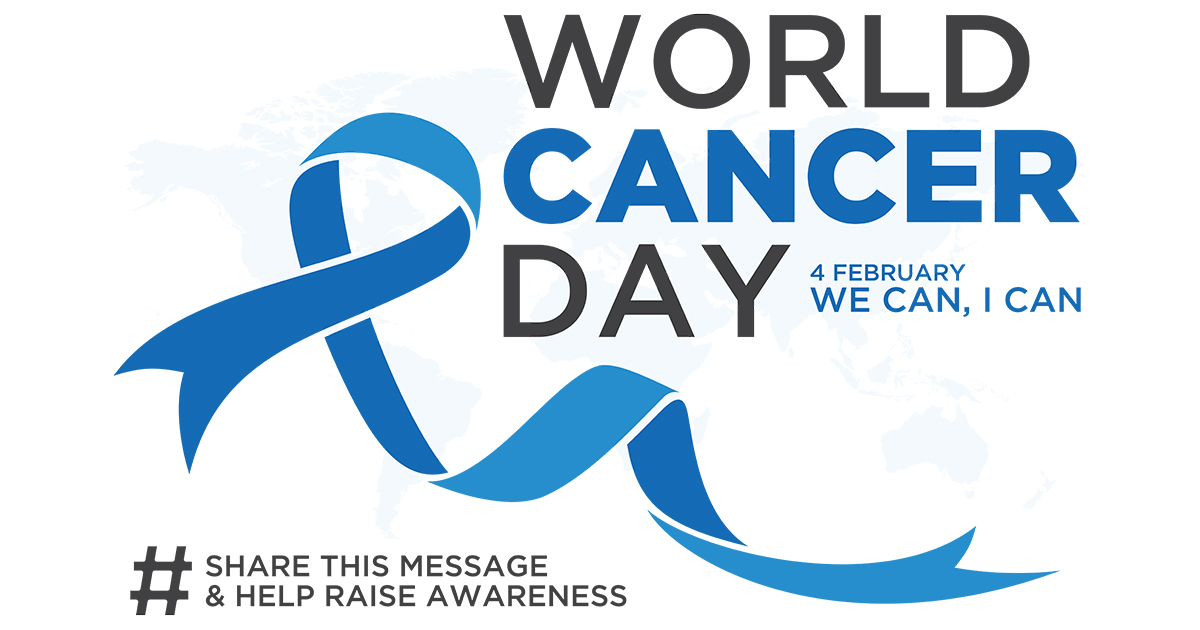 Sharing stories for World Cancer Day
Almost everyone has been affected by cancer in one way or another. Today is World Cancer Day, the day to take action, raise money for cancer research and raise awareness of the disease.
One of the store directors of Specsavers Ópticas in Fuengirola has bravely decided to share her story of fighting and beating cancer for World Cancer Day and offer advice to other sufferers who may be struggling with issues with their eyes.
Judith Borland was diagnosed with Stage 2 Breast Cancer in August 2017. She underwent a mastectomy and then had six months of chemotherapy to treat the cancer. Incredibly, she told us that she worked throughout the treatment, taking a week off for her chemo sessions and then getting back to work until the next session. She said that this helped her to have a routine and keep her mind off things and that it was a good coping strategy.
Judith explained to us that chemotherapy and medicines to reduce the recurrance of cancer can effect the eyes and offered advice for others going through treatment.
'As sufferers of breast cancer will know, treatment often puts you into menopause. I was suffering from oestrogen positive cancer, therefore wasn't allowed to use HRT to manage the symptoms, so I had to look for other ways to cope with them' she says. 'One of the symptoms of the menopause and also a side effect of the chemotherapy is dry eyes. You may feel like you have something in your eyes, or that your eyes feel gritty. A side effect of dry eyes can also be excessive tearing or watering, but this doesn't give you relief, as you're lacking an important chemical needed to lubricate the eyes.
'To deal with this problem, I used artificial tears or eye drops throughout my treatment and it made my eyes feel much better. I found the overnight artificial tears particularly helpful, but there are many options out there, so ask your optician or chemist what they recommend for your particular case.'
Judith says another side effect of chemotherapy is losing your hair and many lose their eyebrows and eyelashes as well.
'We have eyebrows and eyelashes to protect our eyes from the sun and also to block dust and particles in the air from getting into our eyes,' she says. 'When you lose these, you are at higher risk of getting things in your eyes which can cause infections and because your immune system is low, you will be less able to fight them. I had conjunctivitis several times during my treatment, but by using eye drops to ensure my eyes stayed lubricated and flushed out any particles, as well as taking antibiotics, I was able to stay on top of it.'
Judith says the medication tamoxifen – which helps to reduce the recurrence of cancer – can have an impact on your vision. Studies suggest that it also increases your chance of developing cataracts.
Judith says that if anyone has concerns with their eyesight or notices any subtle changes, they should seek advice from their optician.
'Although there's not a lot you can do to stop cataracts developing, there is a link between exposure to UV light and a higher incidence of cataracts, so I recommend being very vigilant with wearing sunglasses all year round while you're on tamoxifen,' she says. 'Chemotherapy makes us more sensitive to UV and so during and after treatment you should protect your eyes and skin against its effects. I wear polarised sunglasses or reactions lenses which change in the sunlight all year round to protect my eyes.'
Judith says that cataracts can be treated with a short and straightforward surgery and that it does not cause lasting damage to your vision.
'Ask your optician about how to deal with any side effects you are experiencing which are causing you vision problems or discomfort. We are here to help you to minimise these problems as much as possible,' she says.
'To those people who have recently been diagnosed and are going through chemotherapy I want to say that I know it's awful, but that there is a light at the end of the tunnel. Focus on recovering and staying positive, as there's a good chance of a full recovery and leading a happy and normal life again as I am now.'
Massive thanks to Judith for sharing her story with us on World Cancer Day and allowing us to write this article and send it out to the media as part of our Public Relations support. She would be happy to speak to any cancer sufferers about issues with their eyes, so pop in and see them on Avenida Ramon y Cajal in Fuengirola, near to the bus station.
If you are being affected by cancer and are living on the Costa del Sol go along to the next meeting of the Cancer Support Group at the Costa del Sol Hospital at 5pm on 28 February, held in the public cafe of the hospital. This is an English-speaking group which welcomes patients, friends and families who have been affected by cancer to their informative monthly meetings. Email organiser Marion Winter on tarage77@gmail.com to find out more.