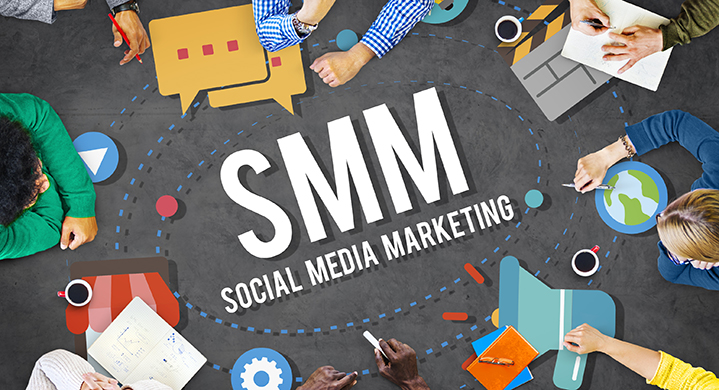 A guide to using social media for your business
The demand for social media management is going through the roof at the moment, with more clients asking us manage their accounts or train them how to do it as part of their online marketing. So, we thought we'd offer you some advice on using the different social media channels to give you a full picture of what you can achieve with social media marketing and what to expect.
The three channels we're using most for our clients are Facebook, Instagram and LinkedIn. While Twitter is still there as well, users are dropping and so it only really works for certain sectors and is no longer as mainstream as it once was. Of course, there are many more platforms to consider – TripAdvisor for restaurants, YouTube for video creators, SnapChat and Tik Tok to name a few. But we're going to look at the big three for our clients in Spain in this blog. Let us know if you'd like us to write about other channels in the future.
Facebook
Globally there are more than one billion active Facebook users and in Spain nearly 24 million people use Facebook, way more than any other social media platform. If you're going to choose just one social media platform, Facebook is the one for you. As a business, you need to set up a page, rather than rename your personal profile and start to generate quality, relevant content, consistently.
When you're thinking about what to create, try and put yourself in the place of your ideal customer and think what would interest them, then think about your company personality and brand image and make sure that all content is in line with this.
We've written a lot of articles about Facebook over the years, here are some of our favourites which should help you get a deeper understanding of creating content
What to think about when creating Facebook content for your business page
Tips for creating great social media posts
Instagram
This is a relatively new platform, which was founded in 2010, and more and more businesses are using it. This is the fastest growing platform, popular with younger web users and can't be ignored. However, it isn't for all businesses. We recommend it for visual products or services, fitness and health brands, fashion, lifestyle businesses and anyone targeting Millennials and Generation Z clients.
Instagram is a photo and video led platform, which now has more than 1 billion monthly active users. It's free and easy to create an account and start posting content, but as a business think what you're trying to achieve and choose your name, and write your bio with care. Then think about a content plan which will reflect your corporate identity but be attractive and engaging and think whether you can create the content yourself, or need a photographer to generate a base of images.
Instagram is not for the shy! Testing the platform ourselves we've noticed a massively higher engagement in posts which feature pictures of Georgina, compared to those that are more corporate in tone. Tell stories, share advice, be spontaneous and post regularly to maximise your success on this platform.
Read more on using Instagram as a marketing tool
LinkedIn
LinkedIn is the number one social media platform for professionals. It should definitely not be ignored if you are selling your product or services B2B. You need to create a great personal profile which represents you as a professional and upload as much content as possible about your background, training and experience. Once you're happy with this professional profile and have connected with friends, ex-employers, colleagues, networking contacts etc you are ready to go to the next step.
You can create content on your own profile such as blogs, which is a good way to get eyes on your content. You can also share posts on your personal profile as you would do on Facebook. However, we recommend creating a company page as well for your business, where you can put all your content on and then you and other employees or partners can share that content out to their own timelines to increase reach.
This is a great place to network with fellow professionals online and build strong relationships. You can share ideas, find professional partners and collaborators, as well as clients. It is also an excellent place to find jobs and recruit for your company, so it is an excellent tool for any professional.
Find out more about how to use LinkedIn correctly for B2B marketing
Taking the rough with the smooth
Now while social media channels are free and powerful marketing tools, they do have their drawbacks. Facebook is increasingly limiting organic reach and pushing business users to advertise to get their message across and there are plenty of people using it for clickbait and to propagate fake news. However, the biggest issue that businesses face is the ease with which people can vent and complain in a very public way.
Unhappy customers, or keyboard warriors are often very negative online. They will type things that they would never say to your face and others can jump on the bandwagon too. Now of course, that's never great, but it can help you identify a customer service issue and be able to solve problems before they escalate. Dealt with in the right way, these comments can actually be a good thing, but be careful to remain professional and balanced and get it offline as soon as you can. You do not want to get into a slagging match in a public arena, so always stay positive and calm, and think before you type.
Here are some tips for dealing with negative comments on social media.
We hope this blog and the associated articles have given you an introduction of how to use social media for your business. They are great tools, but like with all marketing, they work best in combination with other activities and need to be handled correctly to protect your brand image and have an impact.
If you would like to make better use of social media better for your business, or just don't have the time to manage these channels alongside your other responsibilities we can help. Shaw Marketing Services creates professional, consistent content for your social media channels in English and Spanish. We write it, you approve it and then we post it up on your behalf. We can also handle Facebook advertising. Alternatively, we can train you how to do it better and review your pages and make suggestions on how to improve them. Contact us and find out how we can help you.
We're currently managing the social media accounts for the following businesses. Feel free to take a look at our style and of course like the pages and show them some love 😊